#FFFFFF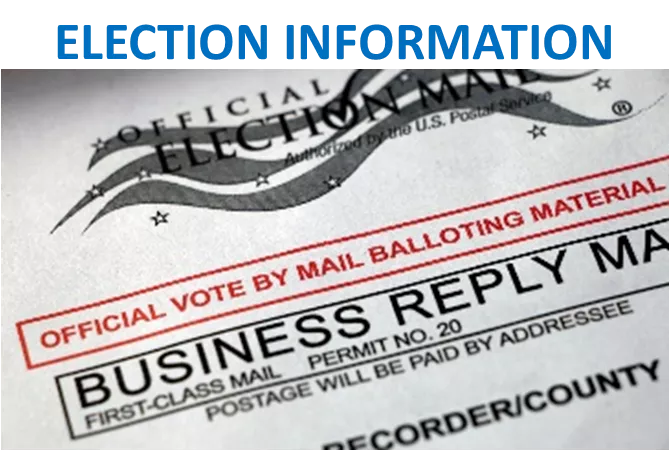 2022 TOWN OF WIGGINS ELECTION
The Town of Wiggins will be holding its biannual municipal Board of Trustee / Mayoral election on Tuesday, April 5, 2022. Mail in ballots were sent out by USPS to all Colorado registered voters who have a permanent address within the town limits of Wiggins.  All ballots must be returned to Town Hall by 7 pm, Tuesday April 5th, 2022 to be  counted. Voters have a variety of options available to them for returning their ballots to the Town Clerk.
· By Mail: Be sure to attach postage prior to returning by mail.  Ballots mailed must be received by the Town Clerk by 7 pm April 5th.  Ballots not received by April 5th will not be counted, even if post-marked before that date.
· By Hand: Voters may hand deliver their ballots to Town Hall located at 304 E Central Avenue, Wiggins.  Business Hours are M-F 8:30am – 4:30pm.
· Anytime or After Hours: Voters may drop off their ballot in the voter ballot box located in front of Town Hall located at 304 E Central Avenue, Wiggins.  Morgan County is allowing the Town to use their ballot box located to the right of the Town Hall front door.
IF a voter did not receive his/her mail-in ballot, he or she may pick up a replacement ballot at Town Hall.  The Town will not be holding in-person voting through a traditional voting poll center on election day.
Please contact the Town Clerk at 970-483-6161 or email to clerk@wigginsco.com if you have additional questions or concerns.