Phone Number:
(970) 483-6161
Hours of Operation:
Monday - Friday
8:30 am - 4:30 pm
Mailing Address:
304 E Central Avenue
Wiggins, CO 80654
The Town of Wiggins Municipal Court is located in the board room of the Town Hall located at 304 Central Avenue in Wiggins.  If a citizen receives a citation from an Wiggins Police Officer, he or she has the following options for payment:
If you desire to plead guilty prior to court and pay your citation (once citation is paid you do not have to appear in court) you may do so by one of the following:
Payments are accepted online at CLICK HERE (An online service fee will be assessed by a third party).
Pay in the office. Cash, Check, Money Orders, and Credit/Debit Cards are acceptable forms of Payment. Credit Cards will be assessed a service fee by a third party.
Mail in a check or money order made payable to Town of Wiggins along with your citation number. 
** When paying citations prior to court all matters should be settled by 4 pm the day before your scheduled court date.
If you desire a court hearing to plead not guilty, you must appear before the judge at 1:30 pm on the date specified on the citation.  Court dates will only be rescheduled for the following reasons: death, medical issues, and incarceration but proper paperwork must be provided.
2022
March 18th 
May 20th
July 15th
September 16th
November 18th
Arrive on time. Meetings with the prosecuting attorney begin at 1 pm.  Court begins promptly at 1:30 pm.
No weapons are allowed.
Please exhibit proper behavior while attending court.  All in attendance are expected to be polite, courteous, and respectful to the judge, court personnel and fellow citizens.
Silence all cell phones and electronic devices.
Dress appropriately for court.
No children under the age of 12 are permitted in the courtroom.
No food or drinks are allowed inside the courtroom.
**Missing a court date, even for minor citations, can carry consequences.  Failing to appear for one's court date is in itself a criminal charge, which can result in an arrest.  Failure to appear warrants and license suspensions are issued after court for those who fail to attend on their scheduled court date.  NO NOTICES ARE SENT FOR COURT.  YOUR COURT DATE IS LOCATED ON YOUR CITATION. Arrests for FTA can be served at any time after the initial failure to appear.  Suspension are issued for those having traffic citations who do not appear on their court date.  The Wiggins Police Department of Public Safety will place a suspension on the defendants license until the original charges are resolved.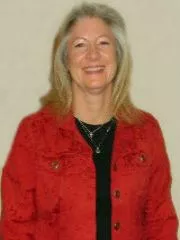 Honorable Court Judge
Kimberly A Emil